Join Grammas Whiz Kids - It's Free!
All Countries are Free to Join





Members Benefits!
Low $1 Monthly Payouts!
Upgraded Members Have High Max Payout!
.10¢ Sign-up Bonus!
1/4¢ Ref. Bonus!
1 Referral Level 15%!
Points Convert to Cash or Advertising!
Affiliate Pages (25c/1000 CPM!)
PTP (25c/1000 CPM!) + (5000 Points CPM) for Free & Upgraded Members
PTP (55c/1000 CPM!) + (65c/1000 CPM!) for Upgraded & Shareholder Members
Personal Ptc Pages!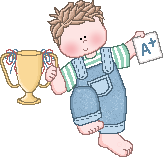 Lots of Ways to Earn!
Click Contests!
Redemption Contests!
Referral Contests!
Random Email Prizes!
Trivia & Coin Flip Games!
Several Ptc Sections!
Paid Email Ads
Romper Room Treasure Room!
In-Active accounts deleted monthly
Database cleaned monthly
Honest & Responsive Webmistress!
We have a 0% tolerance for Cheaters
Cheaters Deleted Daily!
MUST be able to read & write & understand English!

Guaranteed Visits to Your Website!
Active Membership Base!
Easy Ordering System!
Easy Ad Tracking System!
Reliable Service
Responsive Admins!
Banner Ads! Text Ads! Contest Ads!
Solo & Shared Email Ads!
Tiers PTP/Affiliate Page Friendly!
No Extra Charge To Customize Your Ad!
Membership Not Required to Advertise!